MURAL INSTALLATION AT THE WYTHE HOTEL
12/9/2017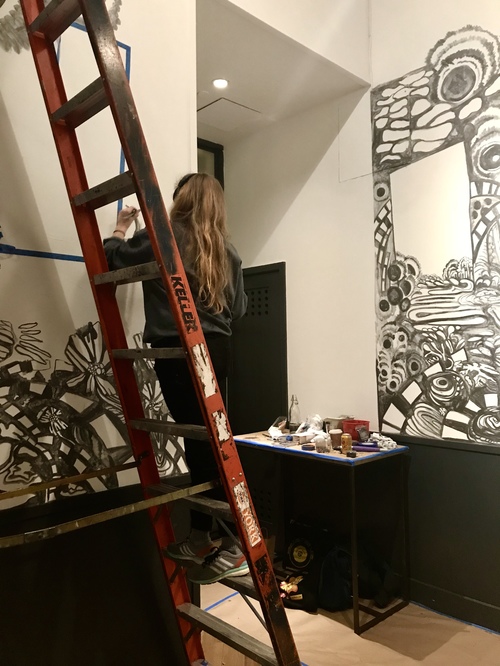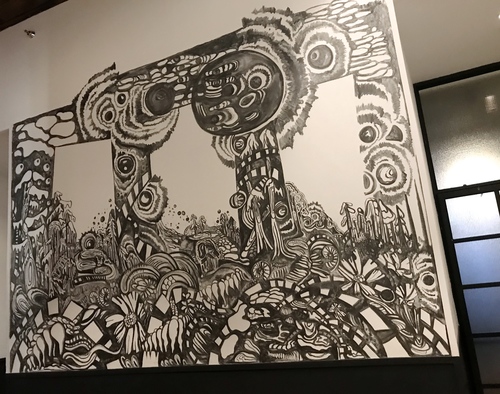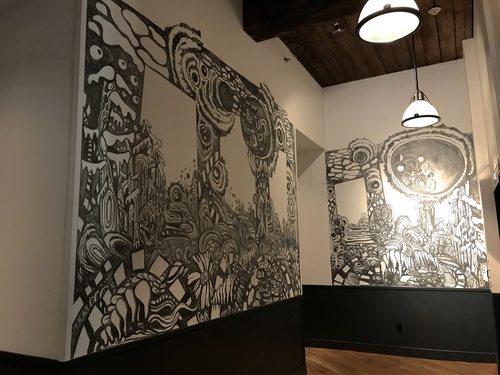 UP THROUGH FEBURARY 2018
---
WEEKEND at MINDY SOLOMON curated by EZRA JOHNSON
11/20/2017
DECEMBER 2 – JANUARY 13, 2018
CURATED BY EZRA JOHNSON
BOTH GALLERIES
MARIA CALANDRA, ANDY CROSS, JULES DE BALINCOURT, ERIK DEN BREEJEN, FRANKLIN EVANS, SUE HAVENS, JAMES HYDE, SAM JABLON, EZRA JOHNSON, DOMINIQUE LABAUVIE, DAVID MCBRIDE, EMILY NOELLE LAMBERT, KRISTEN SCHIELE, JERED SPRECHER, WENDY WHITE
---
GEOFFREY YOUNG GALLERY GROUP SHOW
10/29/2017
---
THE SECRET LIFE OF PLANTS
6/12/2017
Group show curated by Jennifer Coates. Opening at Freight and Volume on July 6th.

The exhibition will include works by: Alexis Rockman, Phoebe Washburn, Daniel Heidkamp, Neil Welliver, Cristina de Miguel, Sam Jablon, JJ Manford, Benjamin King, George Jenne, David Baskin, Alec Egan, Max Razdow, Emily Noelle Lambert, Peter Hutchinson, Russell Tyler, Erik Den Breejen, Emilia Olsen, Alexander Ross, David Humphrey, Vera Iliatova, Benjamin Butler, Maria Calandra, Sangram Majumdar, Adrienne Elise Tarver, Rachel Schmidhofer, Jennifer Coates, Meg Lipke, Mi Ju, Peik Larsen, Summer Wheat
---
http://www.maakemagazine.com/maria-calandra
5/31/2017
Featured Artist and Interview for MAAKE MAGAZINE. Also apearing in Issue 4 curated by Jon Lutz. In limited addition print.

---
Wythe Hotel Opening January 31st
1/20/2017
---
Woman Artists for Women's Rights
12/6/2016
This Saturday the 10th please come out and show your support for Planned Parenthood. All proceeds of all sales go directly to PP.
Available works by:
Katherine Bernhardt, Yevgeniya Baras, Sarah Braman, Melissa Brown, Lizzi Bougatsos, Maria Calandra, Kari Cholnoky, Emily Davidson, Violet Dennison, Jessica Dickinson, Arielle Falk, Elizabeth Ferry, Rachel Foullon, Jess Fuller, Raina Hamner, EJ Hauser, Gretta Johnson, Corinne Jones, Erin Lee Jones, Pali Kashi, Fabienne Lasserre, Maia Ruth Lee, Sofia Leiby, Lauren Luloff, Carly Mark, Annabeth Marks, Sam Moyer, Annie Pearlman, Virginia Poundstone, Sara Greenberger Rafferty, Mariah Robertson, , Jessi Reaves, Adrianne Rubenstein, Louise Sheldon, Ruby Sky Stiler, Mika Tajima, Aine Vonnegut, Annette Wehrhahn, Wendy White, and Sarah Welsh Elliott.